Eyebrow Shape
With a choice of waxing or tweezing, create a fantastic frame for your eyes with our eyebrow shaping and never worry about your eyebrows again. The treatment is fast, and almost painless, with a beautifully soft moisturising lotion applied afterwards as part of the aftercare to sooth the area. We use only the gentlest wax, minimising sensitivity. Having your eyebrows shaped will give more depth and focus, emphasising your eyes and shaping your face.
LVL Lashes
Add length, volume and lift to your own natural lashes by using this simple and effective method which is awesome. Our qualified beauty therapists will apply a setting serum to your lashes, which straightens them from the root allowing them to curl up; results are instant and can last up to 6-8 weeks! The lashes are also tinted once the serum has been applied, giving the effect of mascara without having to put a wand anywhere near your lashes. It is really important to carry out a patch test 48 hours prior to treatment so call the salon today.
Highly Defined Brows – HD Brow
Hi Brow is a new and exciting salon service exclusively for eyebrows. The treatment is performed by one of our trained HD Brow technicians in one our beautiful salon, and involves a professional seven step eyebrow makeover, which is tailored exclusively to you. The seven steps include tinting, waxing, trimming, tweezing and high definition precision shaping for perfect eyebrows and resulting in 'wow brows. It will transform the way you look, creating brows that flatter and lift your eyes.
Eye Lash or Eye Brow Tint
Tinting your eyelashes or eyebrows is a perfect accompaniment to so many of our other treatments, giving subtle yet dramatic improvements. Enhancing the appearance of your eyes, tinting is excellent for some of our clients who have a known sensitivity to make up, or are involved in sporting activities, especially swimming where make up can be easily washed away. It is also a perfect solution for those who just don't have time to apply make up every day or who wear contact lenses. The treatment is quick and painless, and you will be able to choose from a range of colours to best suit your complexion.
Individual Eyelash Extensions
Individual Eyelash extension treatment involves applying individual synthetic lashes onto each natural eyelash to add extra length and volume. They're perfect for holidays, a big event or just perfect lashes every day.  You can choose your length and thickness of the lashes and the curl too.
It's a very luxurious process….. Really—it's enjoyable. You lie down in a bed and close your eyes for an hour and a half while calming music plays in the background and a technician attaches little feathery nothings to your lashes. It's the most socially acceptable naptime a working adult could ask for.
Russian Eyelash Extensions
Russian lash extensions  is a lash layering technique, which some people also refer to as Russian Lashes, 3D lashes or 6D lashes… This dazzling treatment originated in Russia and has recently taken the US and Europe by storm.
The multi-lash technique involves adhering synthetic, ultra-fine lashes onto a single natural lash. These Euro' spectaculars a give a full on glamour, high impact look with maximum natural looking volume.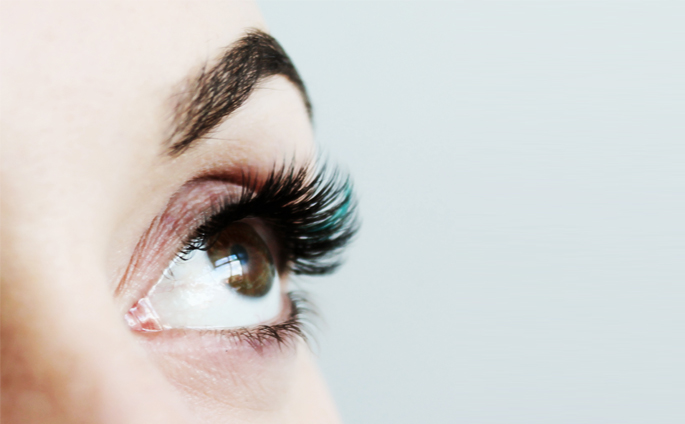 This new technique works brilliantly for those who may have sparse lashes and want to realise a fuller look or for those wanting the wow factor, they can still be natural by applying 3-5 lashes to each lash, or for a fuller look we can apply unto 12 lashes per lash, this does not damage your lashes as the lashes that we use are extremely fine, approx 0.04mm for this technique.
Russian Lash Extensions: Treatment Specifics
We can assure you that Russian lashes are not cluster lashes…  Cluster lashes are placed along the lash line over several lashes at a time; this means they can potentially cause damage to your natural lashes.
Our lashes 'turn over' or fall out at different stages of their life cycle.  If clusters are stuck over several host lashes, the ones that need to come out cannot, due to the adhesive holding them in place. Cluster lashes are also very heavy, which most people's lashes simply cannot take, which can cause further damage to the natural lash.
Russian lash extensions are 'grouped' individual lashes. These groups of lashes are placed on one individual host lash. This means that each lash is isolated as per standard extensions – and not across several lashes. The very big difference is that although Russian lashes are synthetic mink, they are extremely fine grade lashes, meaning that their combined weight is the same or even less than an average single lash extension.